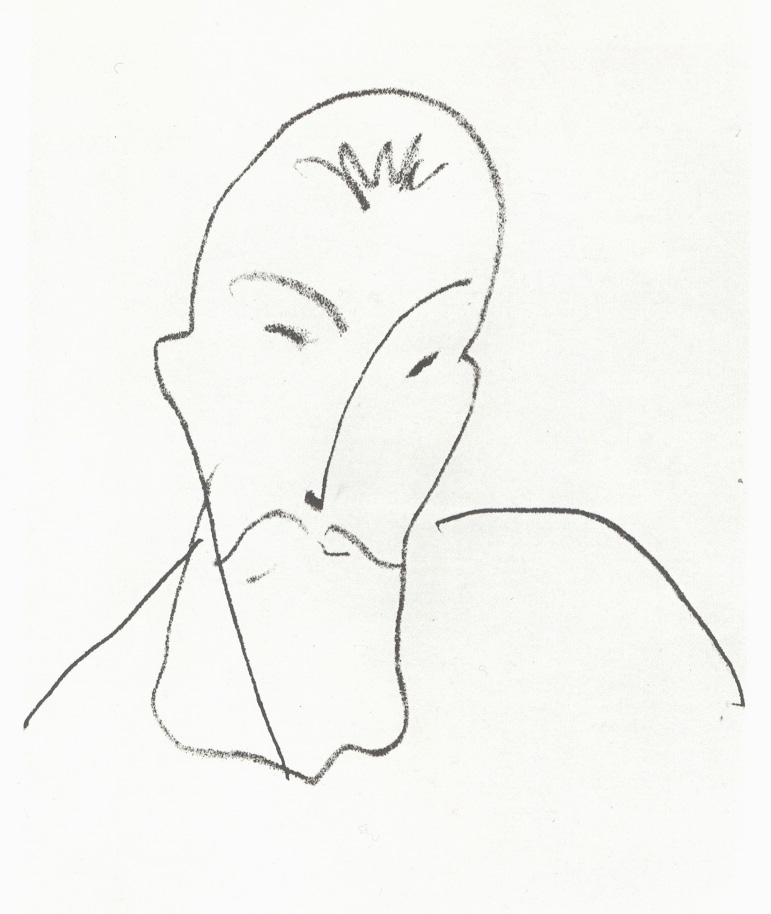 2021 Art Scholarship Winners

Tanya Alexander

Ricky Ruiz Alvarez

Leslie Dalton

Emma Ethington

Kat Fosse

Honor Hennington

Sophia Kats

Shawn Maroufi

Kathia Pech

Emily Ramirez

Dehlia Stevenson

Maria Trejo

Angelica Velasquez

Kai Web

 
The Santa Rosa Junior College Art Department is pleased to announce the annual scholarship awards for achievement and future promise in the visual arts. Individual scholarships in the form of cash awards may be as much as $1,500-$2,000.
Each Spring, the Art Department faculty awards scholarships based on excellence of work submitted and evidence of serious commitment and potential.  Our scholarship awards are meant to encourage and support continuing work in art at SRJC or elsewhere as a transfer student.  In order to be considered for returning student awards and/or transfer student awards, both continuing and transfer students must complete the application process.  A link to the application form is located below.  
Submitted work should reflect the teaching concerns and curriculum of courses the student has taken in the Art Department at SRJC.  Artwork that is client-based or commissioned is ineligible and will not be considered.
Transfer students are required to provide official verification of enrollment from the school they will be attending in order to receive their award money. 
Those having received two prior awards from the Art Department at SRJC are not eligible.
Those having received a prior award may receive a reduced amount if selected again.
All students who receive an award are required to provide a "thank you" letter to the donor before disbursement will be made.
TO BE CONSIDERED, APPLICANTS MUST:
Be currently enrolled in 3+ units at SRJC during the current semester, and engaged in at least a second semester at SRJC and must be enrolled in at least 6 units in the upcoming fall semester. Some scholarships require a full-time enrollment.
Must have completed or currently be completing a minimum of nine (9) units of art at SRJC.  Six (6) of these units must be from the Art Core Curriculum.  Scholarship awards may be withdrawn if all of the required units are not completed and verified at the end of the current semester.
Core Curriculum Classes include:

Art 1.1 World Art History to 1500
Art 1.2 World Art History Since 1500
Art 2.1 History Aesthetic Appreciation of Prehistoric-Gothic Art
Art 2.2 History and Appreciation of Late Gothic to Impressionist Art
Art 3 Introduction to Art and Design
Art 4 Principles of Color
Art 5 Three Dimensional Design
Art 7A Drawing and Composition

Note: Units from other schools may not be applied.
Students must be undertaking more units at SRJC than at another college, if enrolled at more than one institution. 
Students with a college degree in art are not eligible.
3.0 GPA or above for transfer students
2.5 GPA or above for continuing students
TO APPLY, SUBMIT THE FOLLOWING ITEMS: 
PLEASE NOTE:  All materials must be printed and physically delivered to SRJC's Robert F. Agrella Art Gallery on the date listed in the timeline below. 
Completed hard-copy scholarship application form printed and filled out with a list of work submitted.
Typed statement of intent that includes your educational and career goals.  The statement should be:

One page maximum and double-spaced.
Clear and concise.

6 to 8 pieces of studio artwork (any media) completed within the last two years.

All work should be labeled with student's name, address and phone number.
Flat work should be submitted in a rigid portfolio.
Three-dimensional works may be presented with small bases or stands as fitting each piece.
Please allow sufficient time for delivery and pick up.
No digital images or CD/USB accepted.
Work will be placed on a folding table; no works will be hung.

Transcripts of all units completed at SRJC and any other colleges attended.  Unofficial transcripts are fine.  If you do want official transcripts, request them from the registrar's office at least a week in advance. 
Printout from the Student Portal showing all work in progress (6 units or more at SRJC)
Sketchbook Award:  In addition to the above items, students may submit a sketchbook consisting of a minimum of 30 pages in order to be considered for this special award.  Sketches, in any medium, should be done in the last two years, but not necessarily in class.  Work reflecting a strong personal direction is preferred.  A portfolio is not required for the Sketchbook Award.
2020 Art Scholarship Timeline
Thursday, March 26 from 10:30-2:30 OR Friday, March 27 from 9:00 AM to 2:30 noon: 
Deliver your portfolio, completed application and all required materials listed above to SRJC's Robert F. Agrella Art Gallery, located on the first floor of Doyle Library.
Friday, April 3 from 9:00 AM to 12:00 noon:  
Pick up your work from the SRJC Robert F Agrella Art Gallery.  Work not picked up will be delivered to the Art Department Office/Conference room, where it will be kept for a maximum of two weeks before being discarded.  The Art Department will not be responsible for lost or damaged work.
Monday, May 18th:
Names of the 2020 Art Scholarship recipients will be posted by the Art Department Office door.
We Thank You!
The Art Department wishes to thank the individuals and groups for their generous support of the following scholarships.
Elizabeth Quandt Art Prize
Paul and Lucile Kelly Fund
Patricia Maggiora Memorial
Marjorie Kerr-Schaffer Memorial
Friends of Elizabeth Fay Evans- E.F. Evans Memorial
Charles and Anna Chemey Memorial
Mr. R.G. Biagi - Christine Biagi Memorial
Mildred L. Norton Memorial
Kay French Memorial
The Artist's Round Table
Bodega Bay Allied Arts
Petaluma Art Association
Alice Streeter Kellar Art
Cupric Fund for the Arts
Watercolor Artists of Sonoma County
Grace Comstock Van Zee Memorial
Rebecca and Al Worden Memorial
Lebaron Photography
Riley Street Art Supplies
Eva Martinelli Family Memorial
Oakmont Art Association
Bev Neiger Art
Maurice Lapp Memorial
*Others wishing to contribute to the Art Scholarship Fund may contact the SRJC Foundation by calling 707-527-4348
Image: "Portrait of John-Antoine Naun" by Henri Matisse